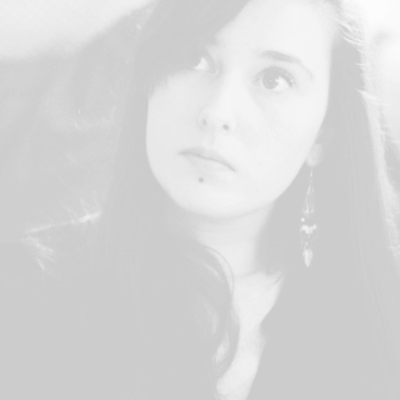 "A designer knows he has achieved perfection not when there is nothing left to add, but when there is nothing left to take&nbspaway."


- Antoine de Saint-Exupéry
My name is Marianne Métairie,
I'm a 28-year-old French Digital Art&nbspDirector & Product&nbspDesigner living in New York.
—
I believe that my designs have three things in common: sleek, simple, effective.
I'm passionate about the world of digital production. Through all my projects, whether personal or professional, I'm constantly learning, to achieve one objective: designing intuitive, useful and unique interfaces.
How cool is that?!
Want to talk about what's on your mind?
You can write me a love letter, or just an email, I guess…
marianne.metairie@gmail.com
You can also find me designing experiences on dribbble, see my professional profile on LinkedIn, sharing stuff on twitter, and enjoying happy moments on instagram.
—
Last experiences
Software Product&nbspDesigner -&nbspPilotworks
August 2017 - today
Understand users needs and translate them into design. Providing insight into customer behaviors, guiding focus and planning product features. Wireframing and work closely with engineers to turn design into code.
Art Director | Product Designer - myElefant
March 2016 - July 2017
Art direction and product design: creation of myElefant's key accounts mobile campaigns. Personalized support, advice and best practice in mobile and digital design. Research and development.
UX Designer - Wekcam
February 2017 (1 month mission)
Prototyping for Wekcam, a french startup from Bordeaux, which geolocates you in real-time and triggers your camera remotely.
Graphic | Web Designer Freelance
Septembre 2012 - today
Full brand identity, logo design, web design, web integration (html/css), UX/UI design, Product management, publishing, etc.
Graphic | Web Designer - Yaal
October 2014 - march 2016
Graphic and web designer. Customers: MonPetit Wagon, Surfrider Europe, Livres de Proches, myElefant, and many more.
—
Side Projects
D&B Talks Paris- website
June 2016 - today
Design & Beers Talks is a gathering for all the design and digital passionates.
Around good beers and in a casual atmosphere, we talk, once a month, about UX, UI, web, mobile, motion design, and more.
Design Disruptors w/ InVision
July 2016
Organization of Design Disruptors private viewing in collaboration with InVision, documentary about the rising importance of design as a competitive advantage in disruptive technologies.
Event hosted with Numa Paris team. 120 people present, 90 minutes of documentary.